The Variable Darner is so named because its thoracic stripes may be either very narrow or broken in the middle into pairs of spots. The subspecies present in Nebraska (A. i. lineata) has very thin (less than 1 mm wide) thoracic stripes. It is also darker overall than most of our other Aeshna species and has a black cross line on the face and short front stripes. Its claspers are of the simple type. Females may be marked with blue, green or yellow. They fly late in the day, often until dark.

Rare. Central Nebraska is close to the southern edge of the range but it has only been found in a cluster of eight counties in the western half of the state and a cluster of 3 counties in the east (Saunders, Douglas & Sarpy). It is evidently an irregular, late season, irruptive species from farther north (northwest records) or east (eastern records). There are 10 specimens from Lincoln County on Aug. 27 & 28, 1951, 12 from Thomas County in late July 1969 and 6 from the 1998 DSA meeting in Cherry County. There are only two records since, one at Heron Haven, Douglas County, Aug. 19, 2012, and one at Fontenelle Forest, Sept. 27, 1999.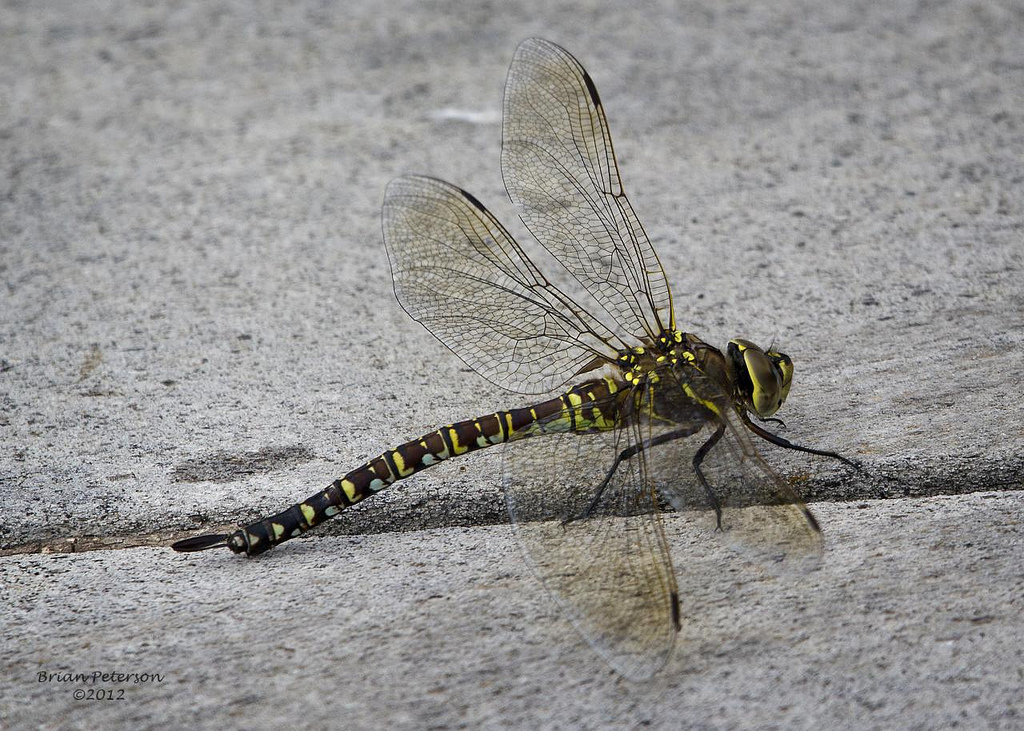 Variable Darner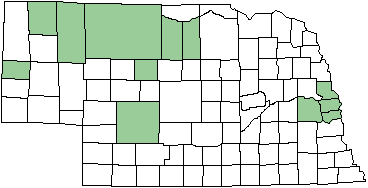 Green indicates accepted county record (specimen or photograph).
Yellow indicates sight record only.
Size: 72-77 mm (2.8-3.0 in)
Habitat: slow streams and ponds
Great Plains Range: NE, SD, ND, NM, CO, WY, MT, IA, MN
Flight season: mid July to mid September