.
.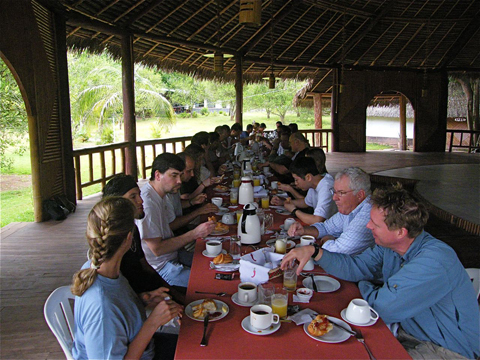 Group breakfast at the lodge.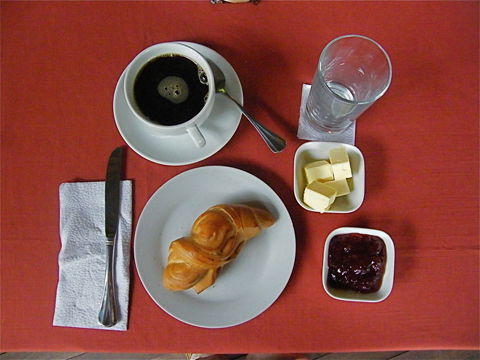 Desayuno tipical.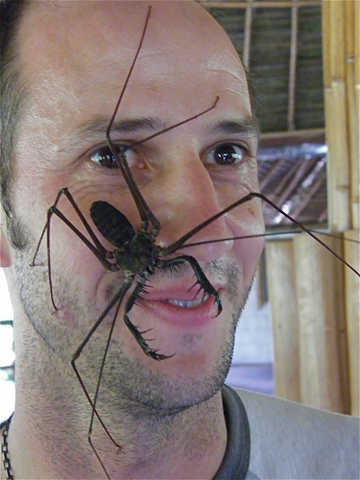 Fede Ocampo with amblypygid friend.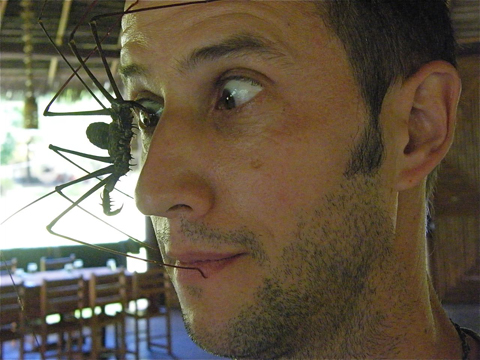 Fede with bird's eye view.
.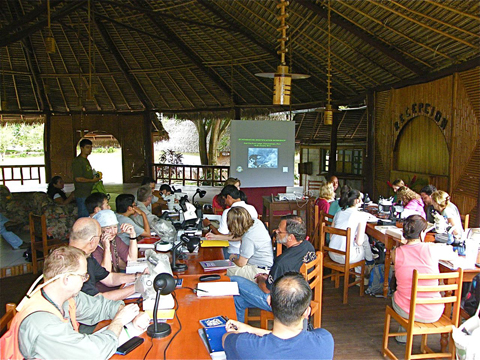 Lecture and lab. Photo MLJ.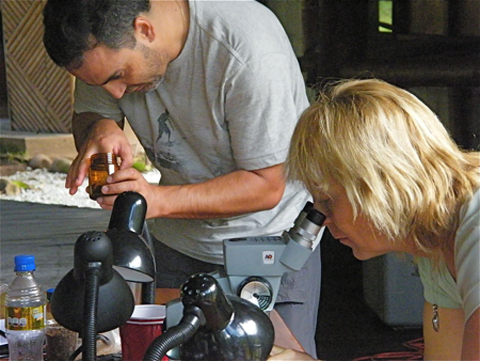 Pepe Mondaca and Miryam Damborsky.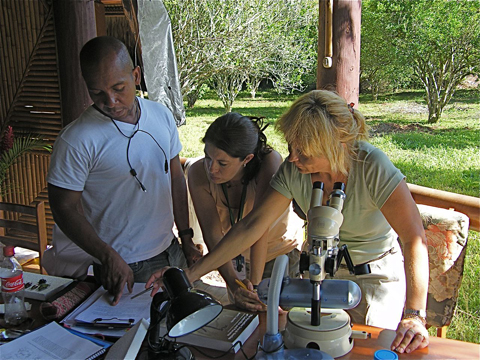 Jhon Neita, Caroli Hamel, and Miryam Damborsky identifying scarabs.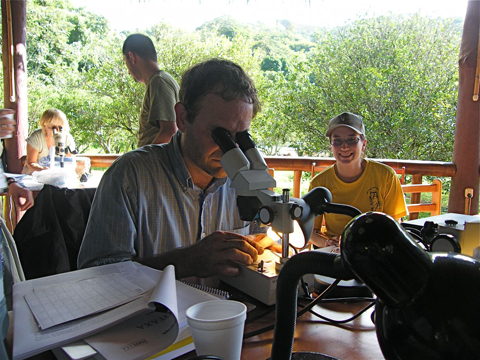 Paul Skelley trying to find an aphodiine and Sayde Ridling betting he cannot.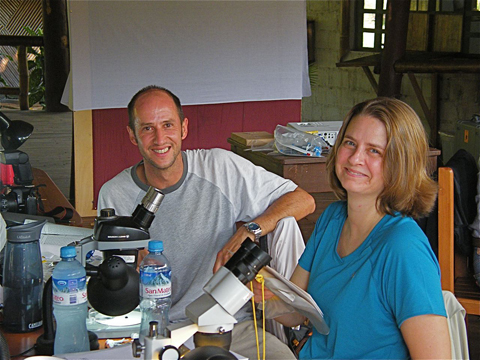 Fede Ocampo and Dana Price.
.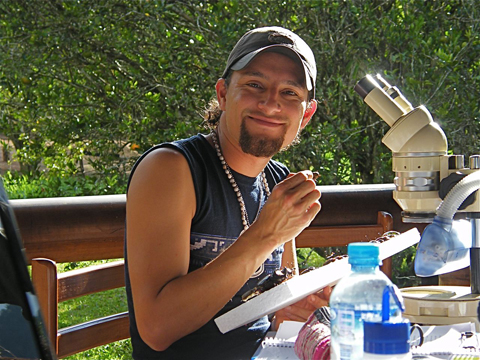 Fernando Escobar taking great delight in scarabs!!!
..
..
.