.
.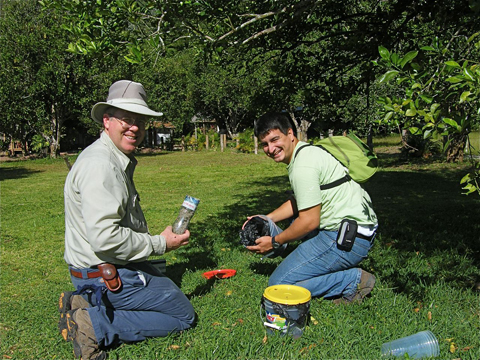 Paul Kaufman and Christian Ampudia preparing bait.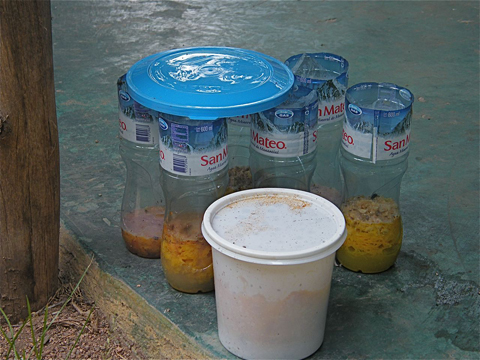 Bait . . . fermenting. Getting ready to explode!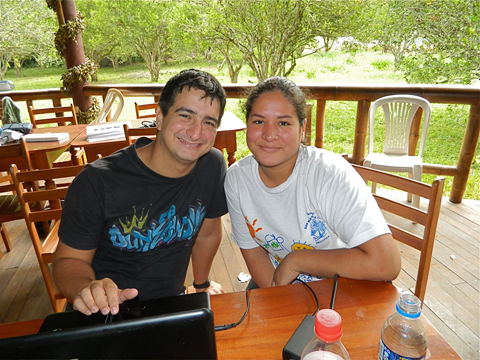 Christian Ampudia and Vanessa Estrella. Photo D. Price.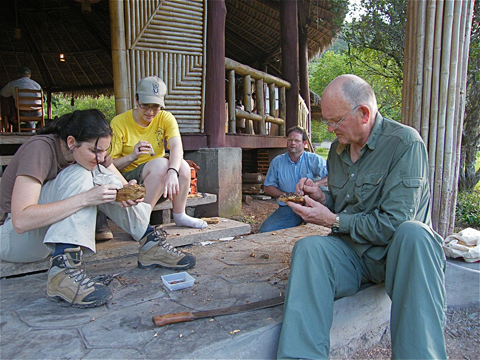 Nicole Gunter, Sayde Ridling, Paul Skelley, and Ron McPeak processing dead wood.
.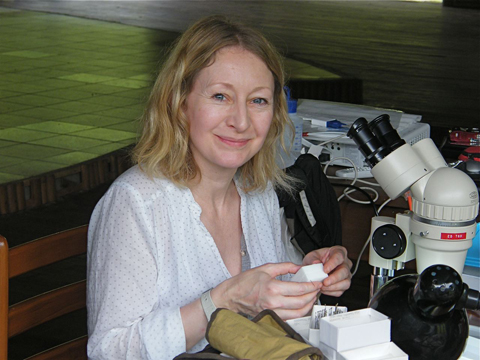 Beulah Garner.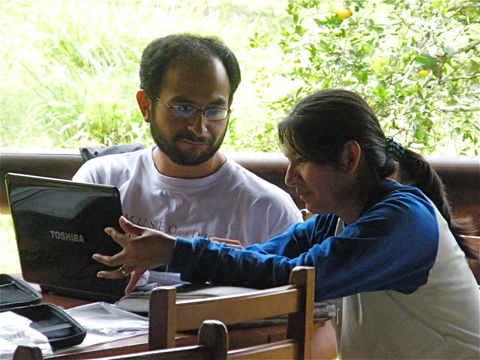 Angelico Asenjo and Lydia.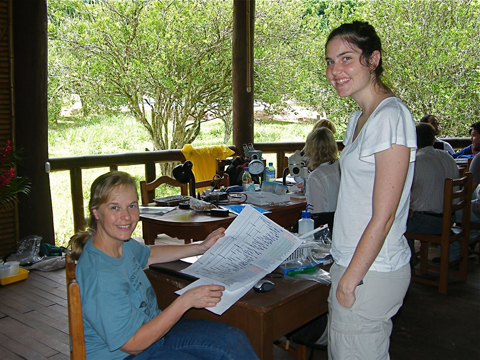 Mary Liz Jameson and Nicole Gunter examining Nicole's scarab phylogeny.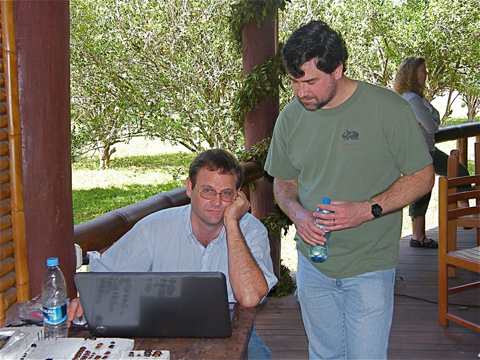 Paul Skelley and Andrew Smith.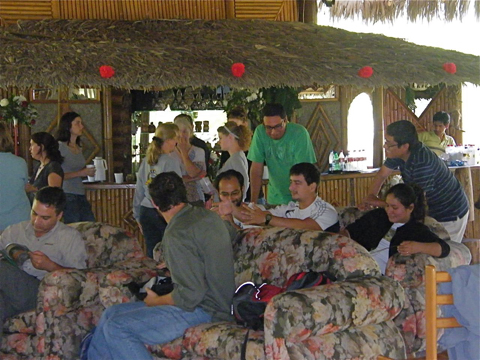 Break between lab sessions.
.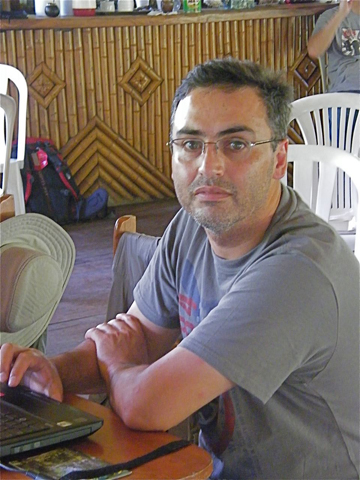 Pepe Mondaca.
.
.