The Sweetflag Spreadwing male is mostly black with pale green shoulder stripes and pale lower legs. The face is pale blue and the eyes are bright blue. Abdominal segments 9 and 10 are pruinose (whitish). The male is nearly indistinguishable from the male Common Spreadwing. Identification of the females is more reliable, since the Sweetflag female's ovipositor is large and extends beyond the end of the abdomen.

Uncommon. This is a transcontinental species, but most populations are eastern. A broad east-west band across Iowa, Nebraska, southern South Dakota, eastern Colorado and eastern Wyoming connects the eastern populations to the more western populations. Most records are from the northern and western half of the state, where it usually occurs in small numbers in seasonal, cattail-lined ponds.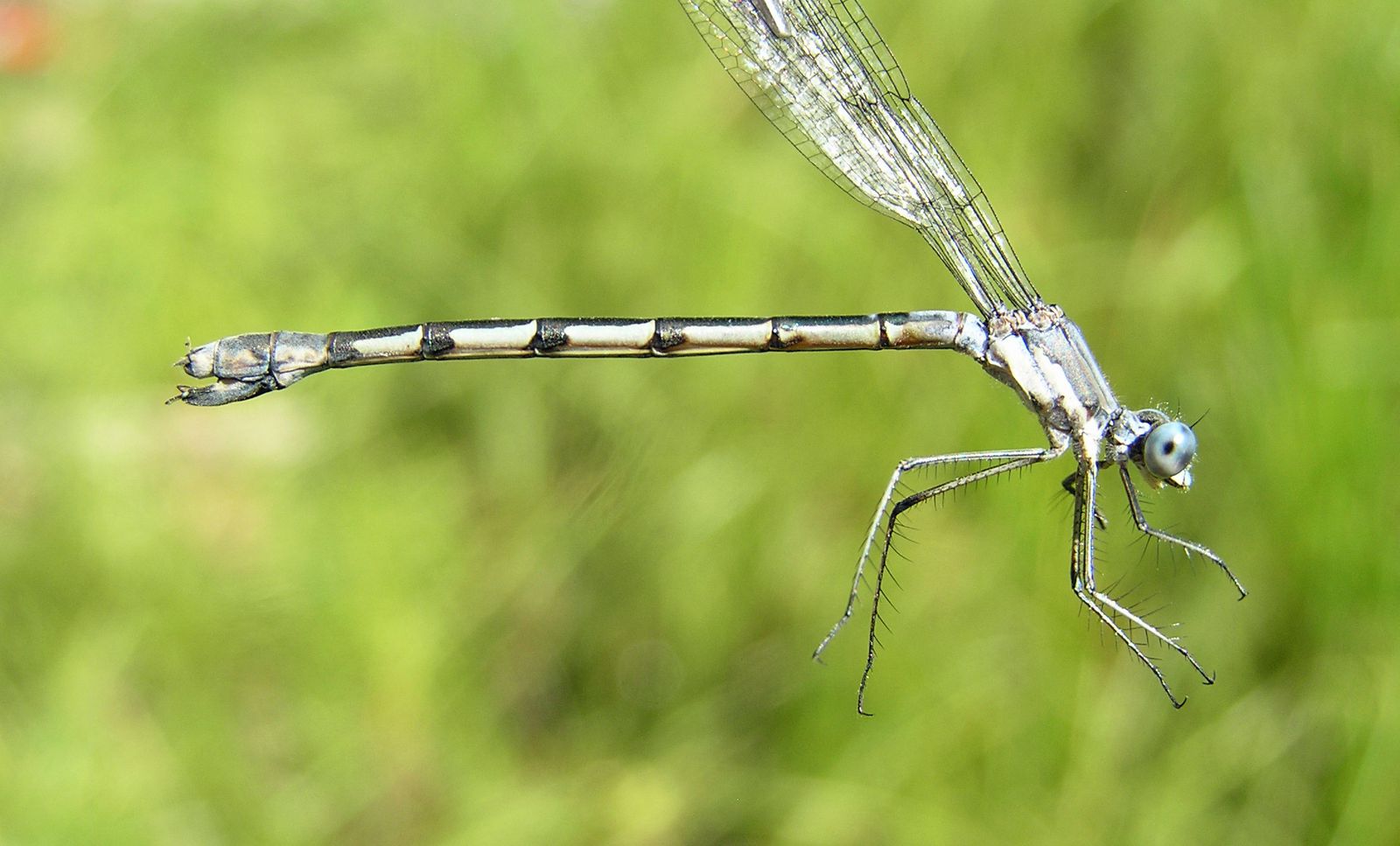 Sweetflag Spreadwing female. Photo courtesy of Nate Kohler.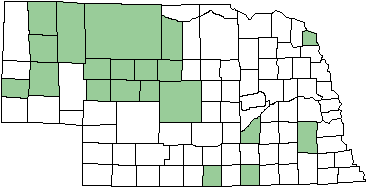 Green indicates accepted county record (specimen or photograph).
Yellow indicates sight record only.
Size: 36-42mm (1.3-1.7 in)
Habitat: ponds, marshy lakes and weedy streams
Great Plains Range: KS, NE, SD, WY, MT, IA
Flight season: late June to late July